Home | Directory | Photo | Map | Random | About me
FAQ about Pudong Airport
Transit from International to Domestic flight
I will be flying into Pu Dong from Tokyo and then trying to catch a domestic flight from Pu Dong to Shenshen. What are the steps I need to take to catch my Shenzhen fligh on China Southern?

I assume it would be....
1) Go through Customs (How long would this take?)
2) Exchange US dollars for RMB
3) Buy Airport Construction fee ticket
4) Go through channel using my Construction fee to domestic area
5) Get ticket to Shenzhen at China Southern counter (Where would this be? same buiding?)
6) Go to gate.

Is this correct? any details you can give me would be great

Jddaly
Hi Jddaly,

Thanks for posting in PVGBBS. Basically, your steps are correct. I will follow your steps to explain more details for you.

1) Go through Customs (How long would this take?)
It depends. It is not far from most boarding gate to the custom (about 500 meters I suppose). Based on my experience, 15 minutes will be enough. Of cause I cannot predict the length of the line waiting for the custom.

1.1) Step into the luggage claim hall.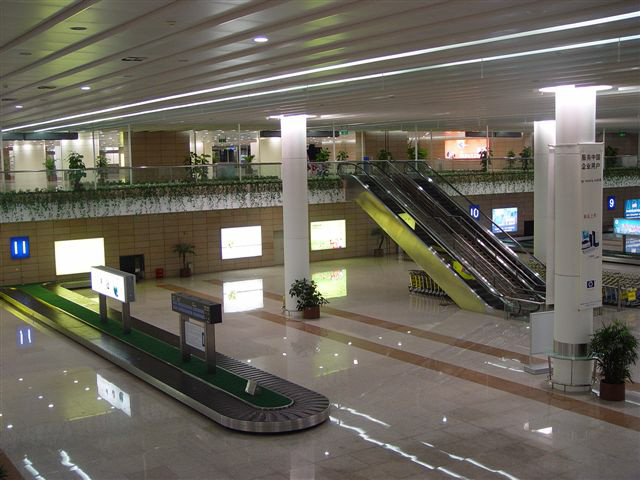 You may not need to claim your bagge there.

1.2) Step out of the International Arrival Exit.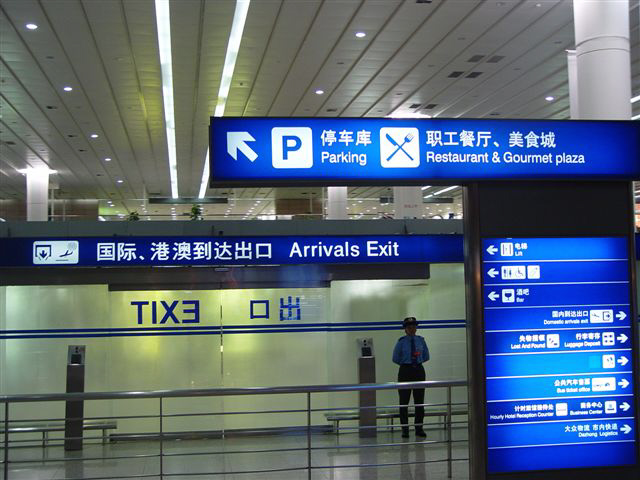 2) Exchange US dollars for RMB
You can exchange for RMB at the bank just opposite to the international arrival exit.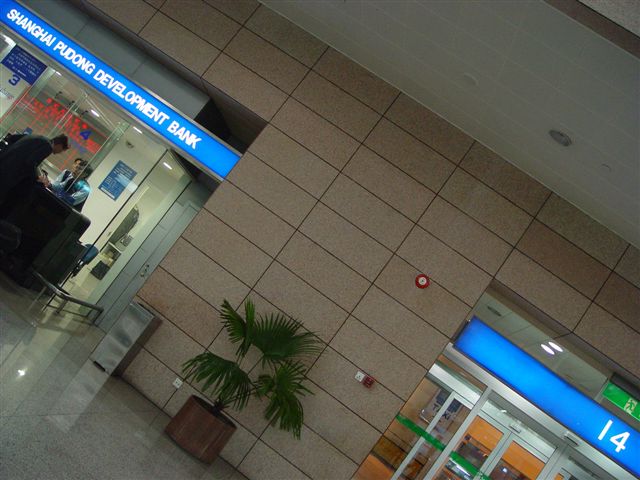 3) Was 5) Get ticket to Shenzhen at China Southern counter (Where would this be? same buiding?)
This should be before you buy the construction fee. The Counter for all airlines are on the Third Floor of the same building. You can take elevator from the Arrival Hall to Departure Hall.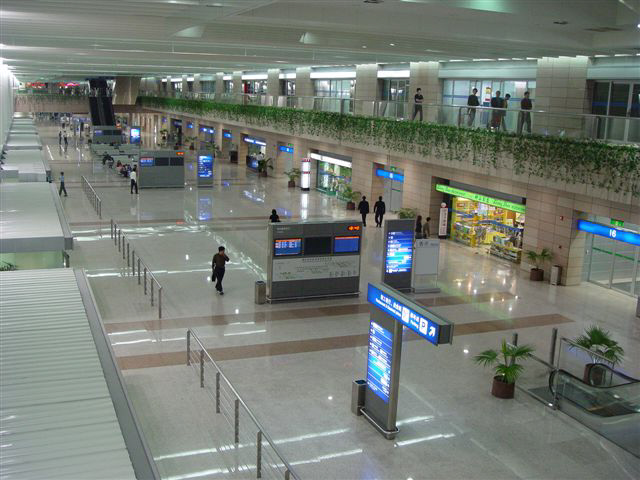 The picture above shows the arrival hall.

I don't know the counter for China Southern Airlines. But it SHOULD be somewhere at Ticketing Island A to D.

3) Buy Airport Construction fee ticket
Yes. 50 RMB for domestic flight.

4) Go through channel using my Construction fee to domestic area

6) Go to gate.

The other steps are all right.

Note: Please check whether the flight for Shenzhen is at Pudong airport or Hongqiao Airport. Shanghai has two international airports. It is sometimes confusing. There is about 1.5 hour bus ride between the to airport.

SHA is for Shanghai/Hongqiao
PVG is for Shanghai/Pudong.

Good luck!
Jian Shuo
More Information:
© Copyright 2002 Jian Shuo Wang. All right reserved.
Buy Xenical
Buy Xanax
Buy Phentermine mp3 players
Buy Phentermine mp3 player
Buy Cheap Phentermine Penis Enlargement
Cialis
Buy Cialis