Home | Directory | Photo | Map | Random | About me
ATM Machines
[ Up ]
[ Taxi ]
[ Bus ]
[ Currency ]
[ ATM ]
[ Phone ]
[ Hotel ]
[ Stores ]
[ Medical ]
[ Maglev ]
[ Post ]
[ Arrival ]
[ Departure ]
[ Info ]
[ Domestic Flights ]
ATM machines are available in a lot of areas in Pudong airport. Most of them are placed in Departure Halls. I found about eight ATM machines at the entrance to the Waiting Hall. There are some ATM at Arrival Hall too.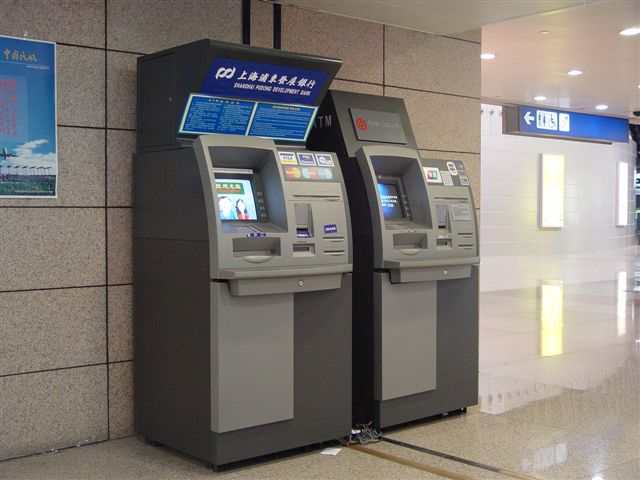 ATM machines at the entrance to Waiting Hall. You can found them very easily.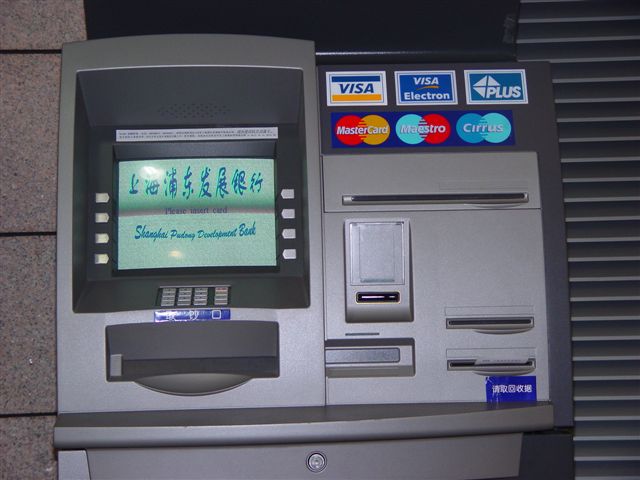 The ATM machine of Shanghai Pudong Development Bank. Click to see more clearly about what kind of credit card it accepts. The operation interface are in both Chinese and English, so don't worry if you cannot read Chinese.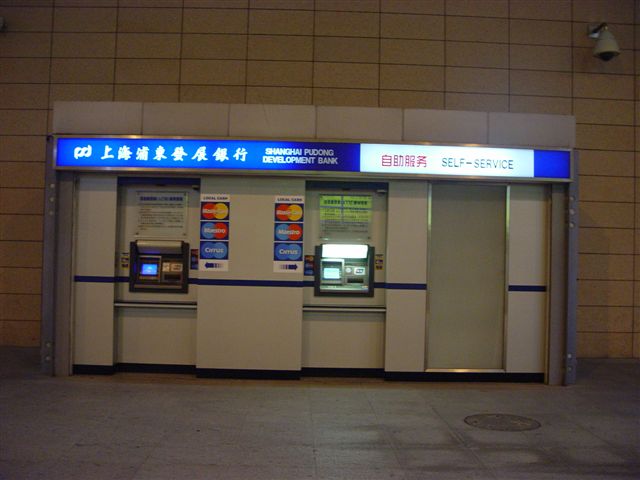 ATM machines directly outside the Arrival Hall. It is between Gate 12 and Gate 14 on Floor One, before the bus station and taxi stop.
More Information:
© Copyright 2002 Jian Shuo Wang. All right reserved.
Buy Xenical
Buy Xanax
Buy Phentermine mp3 players
Buy Phentermine mp3 player
Buy Cheap Phentermine Penis Enlargement
Cialis
Buy Cialis