Home | Directory | Photo | Map | Random | About me
Money, Money! - ATM
[ Up ]
[ Taxi ]
[ Telephone ]
[ ATM ]
[ Bus Stop ]
[ Car Rental ]
[ Long Distance Bus ]
[ Domestic Arrivals ]
[ Internet Access ]
[ Location ]
[ To Pudong Airport ]
[ Restaurants ]
[ Flights to Beijing ]
[ History ]
[ Hotel ]
You should be able to withdraw RMB cash from any of the ATM machines there.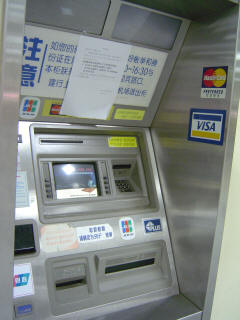 Note they have Visa, MasterCard and JCB logo there.
The Bank of China ATM machine has a large Local cash sign in red on the top. :-D
Fee may apply.
There is bank outside the terminal. Turning left and you will see the Bank of China and ICBC bank.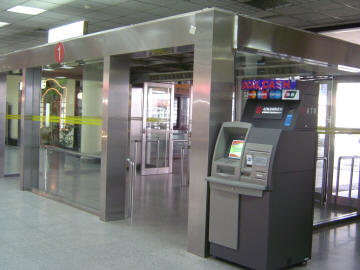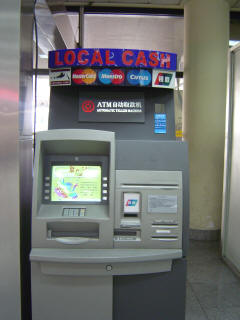 More Information:
© Copyright 2002 Jian Shuo Wang. All right reserved.
Buy Xenical
Buy Xanax
Buy Phentermine mp3 players
Buy Phentermine mp3 player
Buy Cheap Phentermine Penis Enlargement
Cialis
Buy Cialis