Home | Directory | Photo | Map | Random | About me
Bus to Pudong Airport
[ Up ]
[ Taxi ]
[ Telephone ]
[ ATM ]
[ Bus Stop ]
[ Car Rental ]
[ Long Distance Bus ]
[ Domestic Arrivals ]
[ Internet Access ]
[ Location ]
[ To Pudong Airport ]
[ Restaurants ]
[ Flights to Beijing ]
[ History ]
[ Hotel ]
You can take Airport Bus No. 1 from Hong Qiao Airport to Pudong Airport. It is clean, safe, quick and convenient.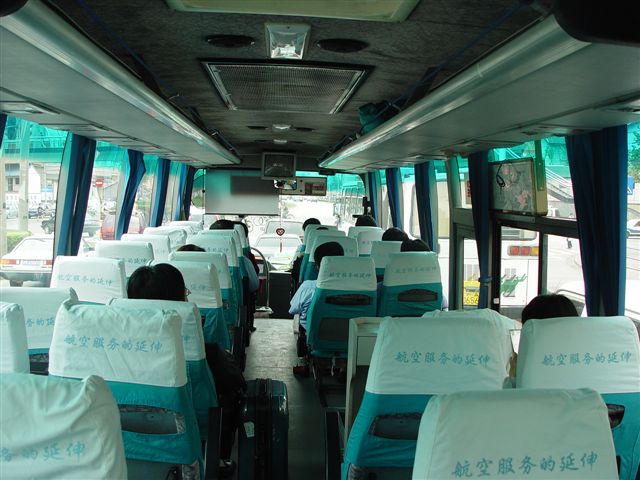 The bus stop is out side the Domestic Arrival A. Coming out of gate marked 1 or 2, you can see many taxis (and many people) at the taxi station. Cross the road and turn directly left on the island and you can see the bus.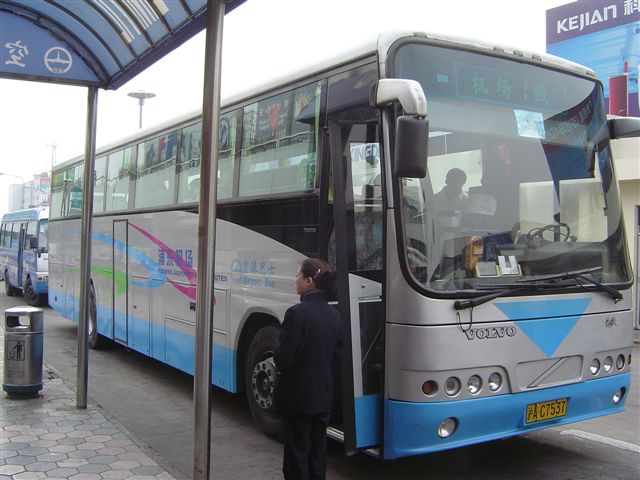 It is 30 RMB per person. If you have more than 5 persons, taking a 13-seats taxi is more economical for you. Last time, it took me 157 RMB from Hong Qiao Airport (SHA) to Pudong Airport (PVG). A pass fee of 15 RMB will be charged when you leave the airport and the taxi driver will ask you to pay it. Don't argue with them. It is the rule. :-D
Since both the bus and taxi go via outer ring road, the A20 expressway. There is not a single red line during the one hour trip. Unless there is big accident on the way, you can pretty sure that you arrive Pudong Airport in about one hour after the bus or taxi starts.
More Information:
© Copyright 2002 Jian Shuo Wang. All right reserved.
Buy Xenical
Buy Xanax
Buy Phentermine mp3 players
Buy Phentermine mp3 player
Buy Cheap Phentermine Penis Enlargement
Cialis
Buy Cialis